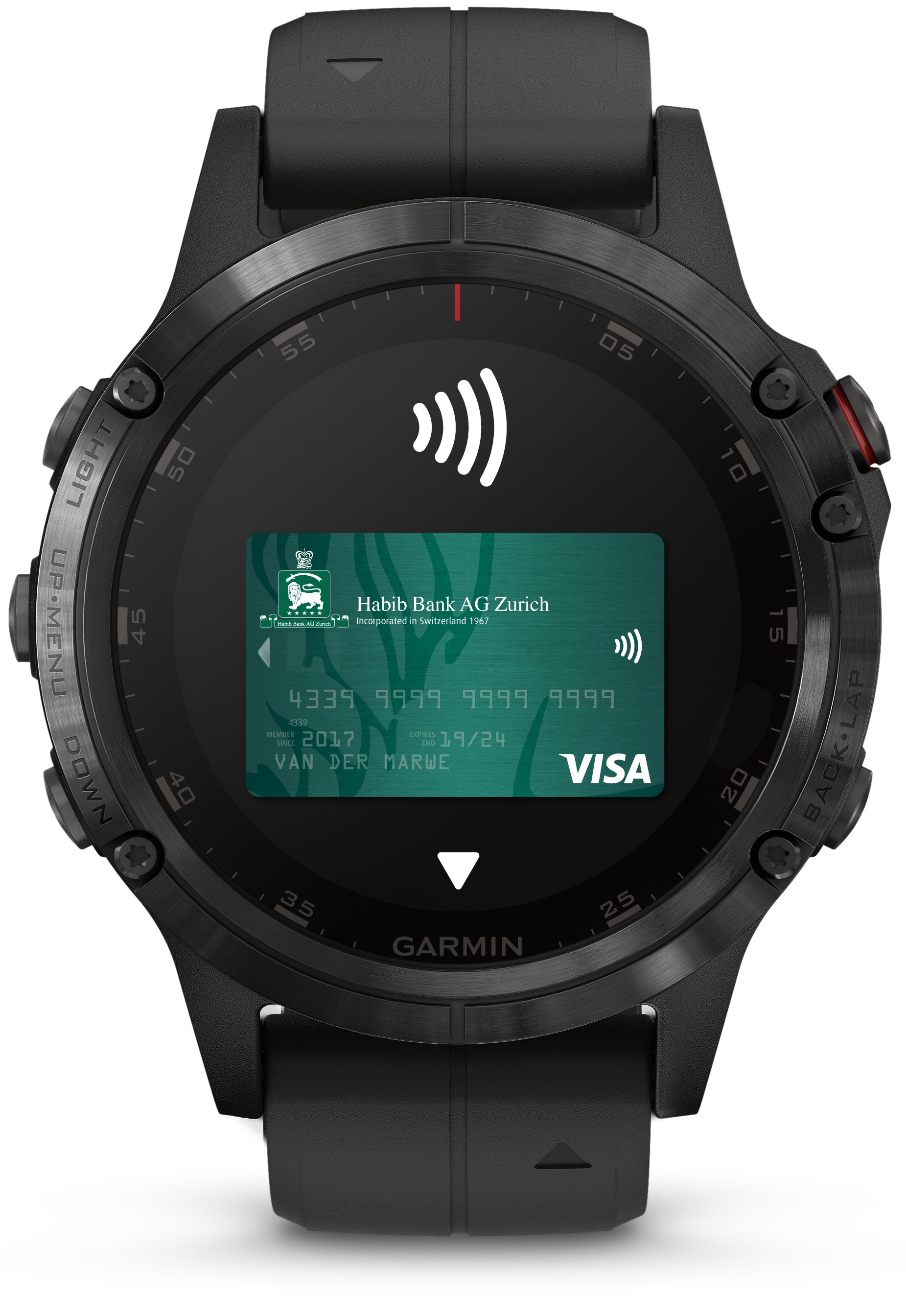 No cash? No problem. With Garmin Pay™ contactless payment solution, you can leave your wallet or even your smartphone at home, and make purchases using only your smart watch. Available almost anywhere you can tap your card your Garmin Pay wallet is quick to access from the watch menu with just a few quick taps.
Garmin Pay is a contactless payment solution designed for people who are always on the move. Whether you grab a cup of coffee after your morning run or get a bite to eat while out on a ride, Garmin Pay lets you make purchases quickly and almost effortlessly with nothing needed but your watch. No wallet? No phone? No problem.
Garmin Pay can now be used at select major transit systems around the world. Make your daily commute just a little bit smoother by simply tapping to pay per ride with your watch. No transit card, phone or wallet is necessary.
With just a few quick touches, Garmin Pay is easily accessible from your compatible Garmin watch. Enter your Pass Code, select the right credit card from your virtual wallet, and then hold your wrist near the card reader — that's it. No need to fumble for your phone, cards or cash.
Garmin takes the security of your payment information seriously. That's why Garmin Pay protects you by using watch-specific card numbers and transaction codes every time you make a purchase. And your card number is not stored on your device, on our servers or passed to merchants when you pay. So you pay with confidence.
Keep an eye out for participating stores, and check the list of compatible banks and credit cards. More will be added over time.